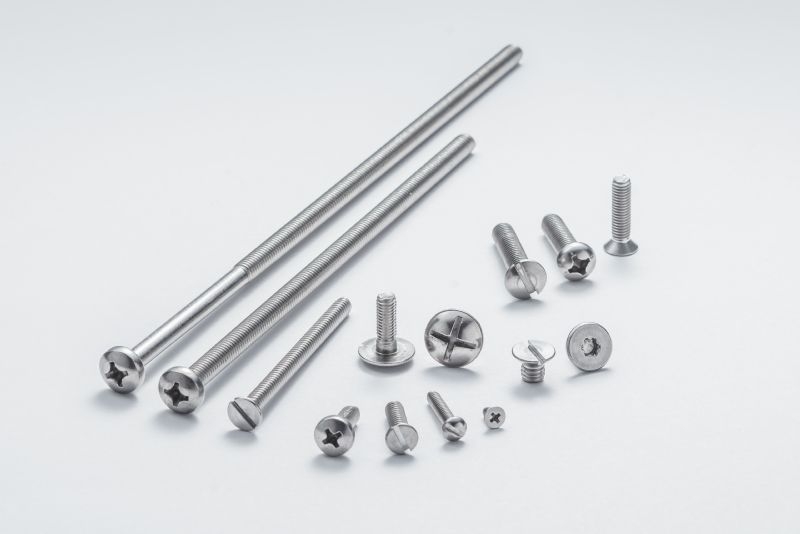 ifiTeam - Your Dedicated Fasteners Supplier
IFI & Morgan Ltd. has nearly 50 years of professional service reputation in the fasteners industry.
RMB Fasteners Ltd., the sister company of IFI & Morgan Ltd., has served major USA & Canada fasteners importers since 1987.
Our directors have been dedicating their whole career to fasteners starting from manufacturing in Taiwan in 1970's, and have educated a team full of enthusiasm and knowledge to serve overseas fasteners importers out of Hong Kong/ China/ Taiwan, the ifiTeam. Our team provides professional fasteners service, including product knowledge, quality control & logistics arrangement. We consider customers' needs and make efforts to serve truthfully.
We offer a complete line of standard bolts, nuts, screws, and washers manufactured by our own-invested factories and sub-makers in China. ifiTeam Material Solutions Ltd. (China branch) locates at Haiyan Zhejiang, provides China domestic sales support to our overseas customers. We provide a wide variety of value-added services for our quality-oriented customers, including comprehensive packaging and assembly services, optimized inventory management solutions with our complete warehouse facilities and services, and sorting services. We also have a wide offering of non-standard products sub-contracted from selective local Chinese factories.
With strong quality control by IFI Q.C. Team carrying out daily inspection at manufacturing sites, independent tests performed by our in-house ifiTeam Lab and third-party CNAS accredited Morgan & Rhine Lab, we secure extra insurance to our customers for their peace of mind.
Sectors Served
General industrial applications: waterworks, sawmills, pole lines, plumbing, mining, windmills etc.

Oil industry: for oil refineries, oil drilling, oil fields, petrochemical plants.

OEM: in particular truck and trailer industry.

DIY - Including all kinds of small packaging (small paper box, plastic bag, plastic compartment box, plastic jar, clamshell foam box etc.)

Construction of all kinds
ifiTeam is a dream team at your service!
We welcome your contact and are always ready to serve you. If you have the chance to visit China, we would love the opportunity to tour you to our invested factories, and you can understand why all the major importers have been supporting us. ifiTeam is here to serve you with our professional best.